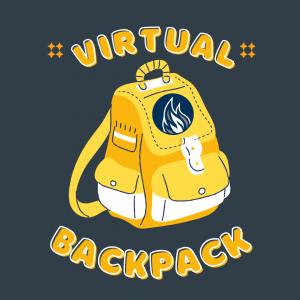 KUSD's Virtual Backpack provides an outlet for community organizations to share events, activities and resources with our families in one easy to access location. Schools also have a link to this information on their websites and in school newsletters so families may easily access this information.
Organizations wanting to add an item to the Virtual Backpack should review the procedures and Board Policy 1520 prior to submitting requests as outlined. Inclusion on the list shall not be construed as an endorsement or approval of the materials by the district. Recognizing the primary mission of the district is to meet the educational needs of its students, the district reserves the right to deny requests. Materials and/or activities below are not sponsored by KUSD or its personnel.
---
Dangers of Vaping – Oct. 26
-posted Sept. 29. 2022
Join us for a presentation by Kenosha's HOPE Council on the Dangers of Vaping. Topics covered in include the risks and dangers of vaping, as well as signs to watch for. Registration is required, and a light meal will be served during the presentation. Due to the nature of the topic, this program is open to adults only.
More information:
---
Paying for College – Oct. 5
-posted Sept. 27, 2022
KUSD's Office of Community School Relations is inviting you to join us for "Paying for College," the second in our "Financial Empowerment" program series. Experts from Educators Credit Union will be discussing topics such as managing student loan debt, scholarship tips and tricks, and the FAFSA application process. The program will be held in the Tremper Auditorium on Wednesday, October 5, beginning at 6:00 pm. Registration is strongly encouraged. Looking forward to seeing you there!
La Oficina de Relaciones Escolares Comunitarias de KUSD lo invita a unirse a nosotros para "Paying for College" (Pagando por la Universidad), el segundo de nuestra serie de programas "Financia Empowerment" (Empoderamiento Financiero). Los expertos de Educators Credit Union discutirán temas como la gestión de la deuda de préstamos estudiantiles, consejos y trucos para becas y el proceso de solicitud de FAFSA. El programa se llevará a cabo en el Auditorio Tremper el miércoles 5 de octubre a partir de las 6:00 pm. Se recomienda encarecidamente registrarse. ¡Espero verte allí!
More information:
---
Indian Trail National Honors Society Golf Outing – Oct. 9
-posted Sept. 16, 2022
1st Annual Golf Outing for the American Cancer Society
At Bristol Oaks on Sunday, October 9, 2022
Single Golfer: $140, Foursome: $520
More information: Indian Trail National Honors Society Golf Outing flyer
---
Internet Safety Matters – Sept. 29
-posted Sept. 12, 2022
KUSD's Office of Community School Relations is inviting you to join us for "Internet Safety Matters," the first program in our "Health and Wellness Series." Kenosha Police Officer, Tyler Cochran, will be presenting on ways to keep your children safe online and tips on what to watch for. The program will be held at Bullen Middle School on Thursday, September 29. The presentation begins at 6:00 pm, with an optional meal beginning at 5:30 pm. Free childcare is provided, and registration is required no later than September 21. Looking forward to seeing you there!
La Oficina de Relaciones Escolares Comunitarias de KUSD lo invita a unirse a nosotros para "Cuestiones de seguridad en Internet", el primer programa de nuestra "Serie de salud y bienestar". El oficial de policía de Kenosha, Tyler Cochran, presentará formas de mantener a sus hijos seguros en línea y consejos sobre qué observar. El programa se llevará a cabo en Bullen Middle School el jueves 29 de septiembre. La presentación comienza a las 6:00 p. m., con una comida opcional a partir de las 5:30 p. m. Se ofrece cuidado de niños gratuito y es necesario registrarse a más tardar el 21 de septiembre. ¡Espero verlos allí!
More information:
---
Kenosha YMCA Programs
-posted Sept. 2, 2022
Before and after school enrichment
Achievers
Youth sports
Aquatics
All-stars
Dance
Martial Arts
STEM
More information:
---
Cub Scouts
-posted Sept. 2, 2022
Join a Cub Scout Pack in your area and experience a variety of fun activities that build skills and character, both indoors and outdoors. All girls and boys are welcome!
For more information, visit BeAScout.org or contact Austin Gulbrandson at Austin.Gulbrandson@Scouting.org or 414.443.2860.
More information:
---
Kenosha Girls Wrestling – Oct. 3 Parent Meeting
-posted Aug. 30, 2022
PARENT MEETING: Monday, October 3, 2022 (6 p.m. Bradford Cafeteria) – attendance is extremely important!
Grades: K-12
2022-23 Participation Fee: Free
Practice Location: Bradford Fieldhouse (south side)
Practice Days: Monday and Wednesday nights
Practice Times: 5:30 to 7:30 p.m.
Practice Times: October 5 to February 22
More information:
---
Free Classes to Learn English at Gateway Technical College
-posted Aug. 29, 2022
Gateway's English Language Learning program offers instruction in reading, vocabulary, writing, grammar, listening and speaking. Classes meet two days a week for six hours per week. Multiple levels of classes are offered.
You must be at least 18 years old. You will need a photo ID.
Summer semester: May-June
Fall semester: September-December
Spring semester: January-April
More information: Gateway ELL flyer – English and Spanish (PDF)
---
Kenosha Literacy Council – Fall 2022 Classes for Adults
-posted Aug. 29, 2022
Learn English, Reading, Writing, Math, Citizenship
Visit KLC website for more info
You must register before starting classes. Please call for an appointment: 262-654-7323
More information: Fall 2022 Class Schedule – English and Spanish (PDF)
---
Active Parenting of Elementary Children – Sept. 13 – Oct. 25
-posted Aug. 29, 2022
Join us for Active Parenting of Elementary Children, a 6-week course held on Tuesday evenings from Sept. 13 through Oct. 25 (no class on Oct. 11).
The class will be held at Pleasant Prairie Elementary School, 9208 Wilmot Road, from 6 – 7:15 p.m. An optional light meal will be served at 5:30 p.m. and childcare is available during the program.
Reservations are required for purposes of planning meals and childcare. Spots are limited, so SIGN UP TODAY!
More information: Active Parenting flyer – English and Spanish (PDF)
---
We're Hiring Substitute Teachers
-posted Aug. 25, 2022
WE'RE HIRING! Make an impact today and join our KUSD family by becoming a Substitute Teacher.
DO YOU:

Want to help students succeed?
Have an associate or bachelor's degree?
Enjoy a flexible schedule?

Apply today or contact subservices@kusd.edu for more information.
More information: Substitute Teacher flyer (PDF)
---
Building Our Future
-posted Aug. 19, 2022
Building Our Future is a network of community leaders representing all sectors of Kenosha County committed to improving student outcomes. Our partnership unites existing programs, organizations and community resources to reach our shared goals. ​Data allows us to measure our impact, continuously evaluate and improve our process, while shining a light on our successes and bright spots!
Podcast: Together, We're Better!
Get Involved: Whether you are a concerned citizen, business leader, educator, parent, or community volunteer, please consider donating your time, talents, or treasure to help make a difference in the lives of every child, from cradle to career. Complete this form to get involved and learn more today!
---
Bright by Text – text BADGER to 274448 for free parenting tips
-posted June 24, 2022
We know parenting can be overwhelming. We're here to help, one text message at a time. What to expect from our weekly text messages?
Easy, practical tips and info for parents & caregivers.
Messages timed exactly to your child's due date or date of birth.
Info about free services and events based on your zip code.
Sign up online for Bright by Text
Bright by Text flyer – English
Bright by Text flyer – Spanish
---
Asthma Care Program
-posted May 20, 2022
The Asthma Care Program is a FREE program at Kenosha County Public Health that provides people with asthma with self-management education and a home walkthrough to identify asthma triggers and ways to reduce them. Participants are also gifted asthma-friendly cleaning supplies and bedding upon completion of the program. The goal is to empower people with asthma to learn more skills to reduce their asthma symptoms and be their healthiest selves.
More Information:
---
Anderson Arts Center CREATIVE CLASSES
Part of the Kemper Center campus, offers classes in art, music and dance for all ages, all year round!
Art Gallery and Gift Shop OPEN for free admission, Tuesdays-Sundays 1 to 4 p.m. Call ahead for schedule.
Location: 6603 3rd Avenue, Kenosha. Telephone: 262-653-0481, Website: andersonartscenter.com
Latest Updates & Special Events Information found on Anderson's Facebook page.
---
Boys & Girls Club of Kenosha
Each child attending the Club needs a membership. Memberships are $20 per child per year or $30 per family per year.
The fee is waived for all teen members (ages 13-18). Program areas of focus include education, leadership,
recreation, health and life skills. A healthy meal or snack is served daily.
Troha Youth Center & Tween Center
Teen Center
Laken Family Jefferson Elementary Extension
BGC Sports

​​BGC Sports (part of Boys & Girls Club of Kenosha) offers youth sport leagues and
clinics to kids ages 4 – 18. Adult leagues are also run in select sports.
---
Education Foundation of Kenosha: Seeking Board Members
The Education Foundation of Kenosha was organized in 1980 to support the Kenosha Unified School District and its
mission. The Foundation has financed a wide range of educational and enrichment projects not able to be funded
through the District's normal budgetary allotments.
The Board raises and administers funds to support:

College scholarships for Kenosha K-12 students
Classroom grants to support K-12 teachers

Commitment:

Attend four board meetings per year
Promote and attend fundraising events
Participate on one subcommittee

INTERESTED? Send your resume and a letter of interest to Stacy Busby at sbusby@kusd.edu or 3600 52nd St.,
Kenosha, WI 53144
Learn more about the EFK at educationfoundationkenosha.org​
---
Even Start Family Literacy Program
Need Help with English? Want to Learn English?
For families who reside in the Kenosha Unified School District attendance area.
Adult education provides parents with basic skills, including English, life skills and the opportunity to earn a high school credential.
Parent education provides parents with a wide variety of learning topics, including parenting strategies, how to be advocates and role models for their children and strategies to support their children's learning.
---
Everything Under the Sun
A youth and family activity guide of things to do in the Kenosha area.
---
FoodShares Benefits
Families with FoodShares benefits: Use your EBT card at Kenosha HarborMarket and Westosha Market
---
Great Lakes Surf Rescue Project – Water Safety Resources
Videos

Dave Benjamin's 

drowning accident

 and 'Because I said I would' water safety promise video

John & Kathy Kocher's "

Gentle Giant

" 'Because I said I would promise video.
---
Kenosha Community Health Center
High-quality, affordable health care for all. Visit KCHC online.
Dental Services
Back to School Annual Physical Appointments
Sports Physicals
Student Immunizations
Prescription Program
---
Kenosha Public Library
We offer tons of free activities for children, adults, and families all year round!