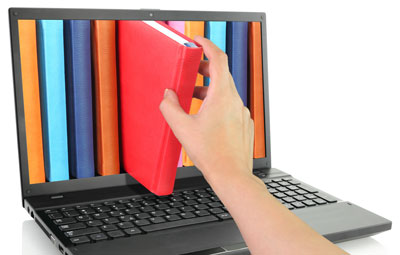 The Board of Education recognizes the importance of dynamic, student-centered library media resources designed to support students and staff in becoming active and creative locators, evaluators and users of information to solve problems and satisfy their own curiosity. It further recognizes that information must be current, relevant to the curriculum, culturally diverse, inclusive, and available through a variety of formats.
School Board Policy 6620 – English (PDF)
​​School Board Policy 6620 – Spanish (PDF)
Selection
Materials selected for the library should reflect the needs of the school community and enrich the educational program of the school system. Selection should include materials which satisfy these needs whether they are for academic or recreational purposes and should be based upon information value as a whole and not in part.
KUSD library media teachers will consider the following criteria when selecting library materials to create a well-balanced collection. Materials selected should:
Support and enrich the curriculum
Support and enrich students' personal interests and learning
Be appropriate for the subject area and for the age, emotional development, ability level, learning styles, and social, emotional, and intellectual development of the students for whom the materials are selected
Earn favorable reviews in professional library journals and/or favorable recommendations
Provide a global perspective and promote inclusiveness by including materials from authors and illustrators of all cultures
Include a variety of resources in physical and virtual formats (including print, electronic, multimedia, and emerging technologies)
Deselection
Weeding is the removal of materials in a systematic and deliberate way. It is an ongoing part of the collection development plan that will ensure that KUSD library materials are current and engaging.
Citizen Inquiries
Citizens with specific inquiries or requests should contact their school library media teacher. If the request cannot be resolved at the school level, the citizen shall be given the opportunity to complete a "Citizens Request for Reconsideration of a Library Material," which is available from the Office of the Superintendent.
School Board Policy 6620 – English (PDF)