---

In-Person Only
Wednesday, Feb. 22 – 3:30 PM – 6:30 PM
Thursday, Feb. 23 – 1:30 PM – 3:30 & 5:00 PM – 7:00 PM
Friday, Feb. 24 – 8:00 AM – 10:00 AM
Click here to sign up now!
————————-
Forgot your appointment date and time?
Click here to look it up!
Don't forget to write down your appointment date and time!
Note: Conferences are in-person only. We are not offering conferences via Zoom or phone call. If you you do not know your child's teacher please call the main office. 
---

School & District Report Cards
As part of the state accountability system, the Department of Public Instruction (DPI) produces report cards for every publicly funded school and district in Wisconsin. These report cards include data on multiple indicators for multiple years across four Priority Areas (Achievement, Growth, Target Group Outcomes, and On-track to Graduation). For additional resources click here https://dpi.wi.gov/accountability/report-cards
Click on the links below to view the 2021-2022 report cards. 
---

Click here to access the Spiritwear Webstore
---

---
Girls on the Run 5K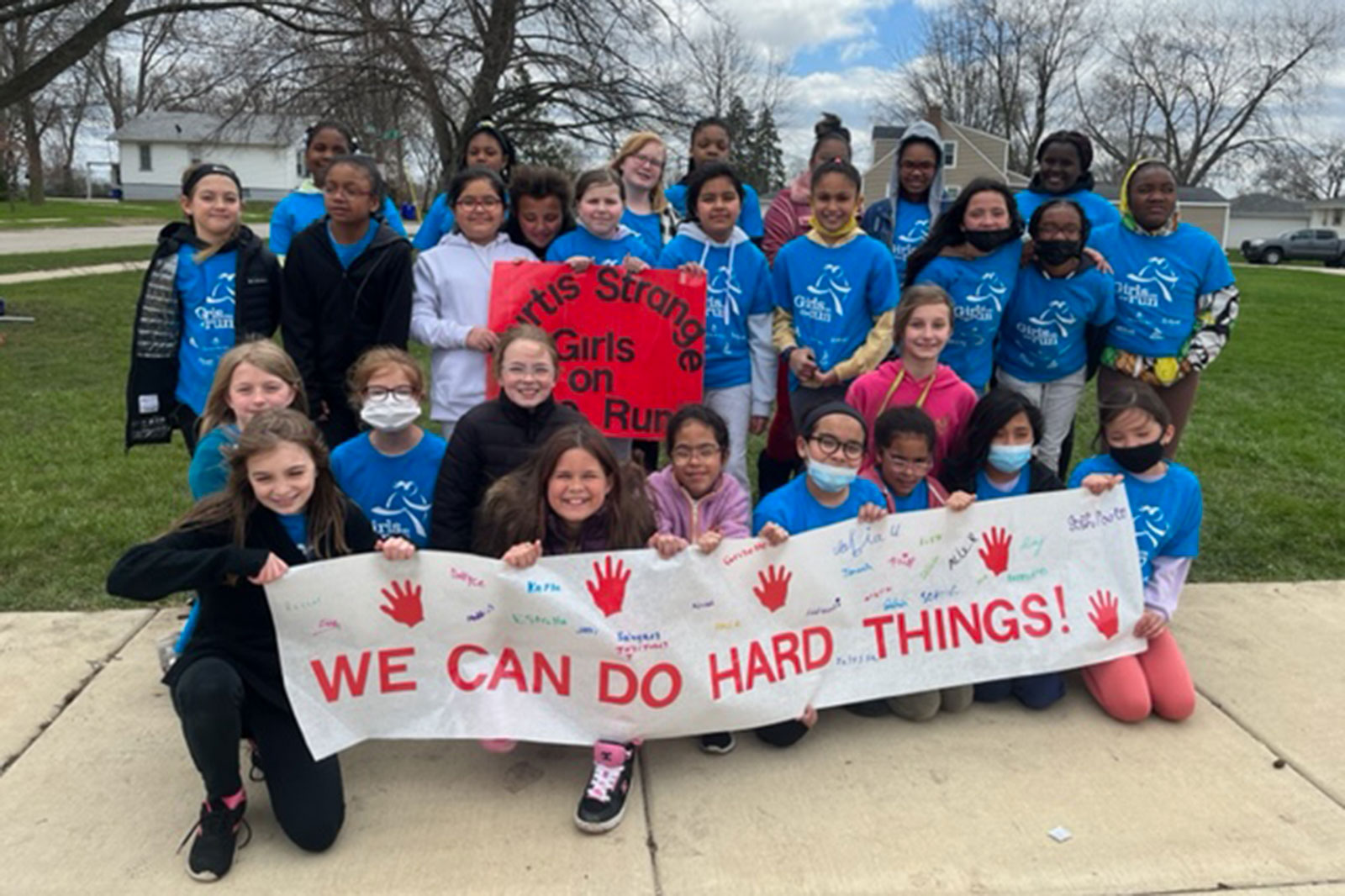 https://www.kenosha.com/2022/04/28/curtis-strange-students-ready-to-race-in-the-girls-on-the-run-5k/
---
Danceworks