All-School Community Circle for All Ages is held each Friday at 11:15am. Call our office for details if you'd like to attend.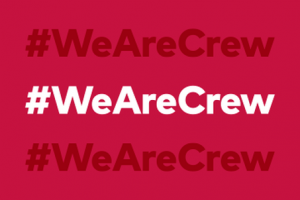 From eleducation.org –
Crew is two things:
It is a structure. A group of students who meet together to support each other and push each other in school, and life.

It is a spirit, a way of being. To be "Crew" means to pitch in to help each other, to step up and take responsibility for everyone's well being around you.

So what exactly does it mean to be Crew?
Crew in School
Crew is a ritual, a coming together, and the creation of a close-knit student community. Crew is a place where character education, adventure, and team building are intentional, assuring success for all students. It's a structure that fosters a sense of belonging within students, and a place where they can be their best selves while lifting up their peers to achieve more than they think possible.

Each student is known well by at least one adult within the school. One structure for developing this relationship—and supporting students socially, emotionally, and academically—is crew.
The structure of crew allows for relationship building and character development. Crew allows students to build positive connections with their peers and with their crew leader. Crew leaders strategically plan crew to address and assess these multiple goals. Multi-year relationships are also forged in other school structures (e.g., multi-age crews, all- school community crew meetings) to ensure that students' needs are met and individual strengths are discovered.
Join the Movement
Follow #WeAreCrew and show what Crew means to you by sharing your favorite moments, quotes, and photos on Twitter and Instagram.
Click here to watch how students participating in Better World Day makes a difference.

At Wilson we focus on 6 main habits of scholarship. We participate in activities during Crew meetings together all year long that help us train and develop these traits within ourselves.
WILSON E.A.G.L.E.S. HABITS OF SCHOLARSHIP
E

mpathetic           I can see how my actions impact others and make it right.
A

lly                        I can build strong relationships.
G

oal-Setter           I can take steps to set and achieve personal or group goals. 
L

istener                I can listen attentively to others with the intent to learn something I didn't know. 
E

xcellent              I can produce high-quality work that makes me feel proud. 
S

olution-Seeker  I can look for solutions to problems and challenges.