About Wilson Elementary School

Highlights
Inclusive classrooms focus on the principles of EL education, which promote a deep engagement in schoolwork and allows all students to achieve at a high level.
As an extended year school, students begin in early August and finish in June with Enrichment Weeks throughout the year and required uniforms.
Award-winning Positive Behavioral Intervention and Supports (PBIS) school that celebrates both academic success and character growth of its talented, creative students and exceptional, compassionate staff.
Small school communities nurture a safe, caring, family-like environment where habits of scholarship such as empathy, alliance, goal-setting, listening, excellence, and solution-seeking are held to high standards of practice.
Community partnerships provide opportunities for students while also instilling the importance of giving back.
---
Who We Are
Wilson Elementary School is an urban neighborhood school in the Kenosha Unified School District. Approximately 165 students attend Wilson Elementary's Pre-K – Grade 5 classrooms. All Wilson students benefit from a high quality education in inclusive classrooms focused on the principles of Expeditionary Learning that promote a deep engagement in schoolwork and allows all students to achieve at a high level.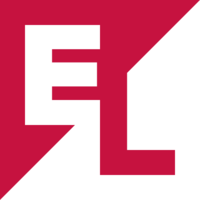 Click to read about the approach of Expeditionary Learning.
---
Mission Statement
Our Vision:
 Students and teachers at Wilson build a culture of Crew and engage in work that is challenging and personally meaningful, so that every student has the knowledge and skills to achieve more than they thought possible.
Our Mission:
Our school community is committed to educational equity so that all members of our Crew experience a sense of belonging, develop into critical thinkers and empowered communicators, fulfilling their highest aspirations, and becoming active contributors to a better world.
---
Highly Qualified Teachers
The Wilson staff is comprised of highly qualified, talented teachers. All of our educational assistants have achieved a highly qualified status. Even with this amount of expertise and experience, the Wilson staff recognizes that continued learning and professional growth is necessary and desirable. The staff is consistently engaging in professional development and participating in educational book studies to extend their knowledge base.
Proud of the Uniform
At Wilson Elementary School we dress for success! That means we come to school looking sharp, wearing our uniform and ready to learn. The school uniform consists of a powder blue dress shirt and navy blue slacks. Dress shoes should be all black or brown, with no additional colors. Navy blue sweaters may also be worn. Solid color hoodies (plain only: blue, black, white) may be worn during the cold months. If you have any questions about the uniform please give us a call. Examples are shown below.