Welcome! We are so glad you have joined the KUSD family!
You have joined a collaborative team of teaching professionals driven by a passion to provide our students with excellent, challenging learning opportunities and experiences that prepare each student for success.
This site is your home base for engaging in new hire training and district specific learning. Much of your job specific learning will take place in the FrontLine Professional Learning platform, which you will learn about shortly.
If you have any questions along this onboarding journey, please just ask!
Welcome to KUSD!
A brief introduction to our district and community!
Superintendent Welcome
Get ready to make an impact!
District Website
Let's take a moment and log in to the KUSD website! Go to https://www.kusd.edu. The District page is a great resource for Upcoming Events, Latest News, Quick links like Employment, Menus and Infinite Campus, and along the top of the page a number of drop down linked to information like district School Closing Procedures, Board policies, Calendars, School links, and specific departments.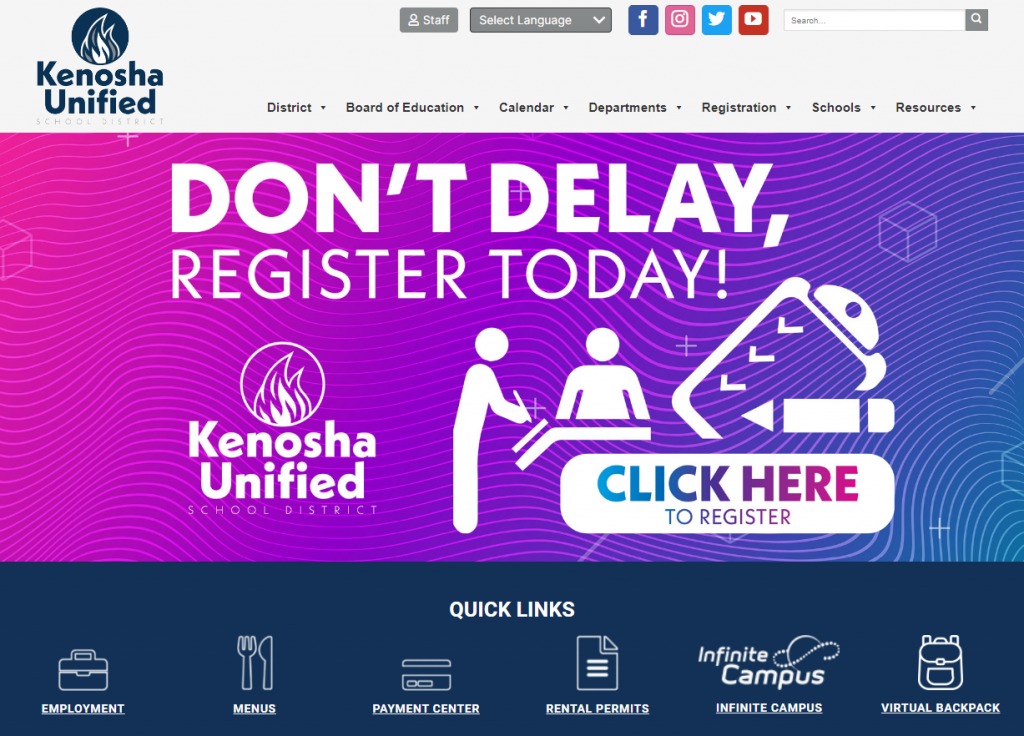 Staff Intranet
Now let's visit the the KUSD Intranet! Go to https://www.kusd.edu and click the Staff button. Enter your KUSD staff email and password. 
This will bring you to the district's intranet landing page. From here you can find quick links such as the Help Desk, Professional Learning, Instructional Technology Resources, web based email Gmail and Outlook, and HR/Benefits. From the drop down menus you will be linked directly to the information.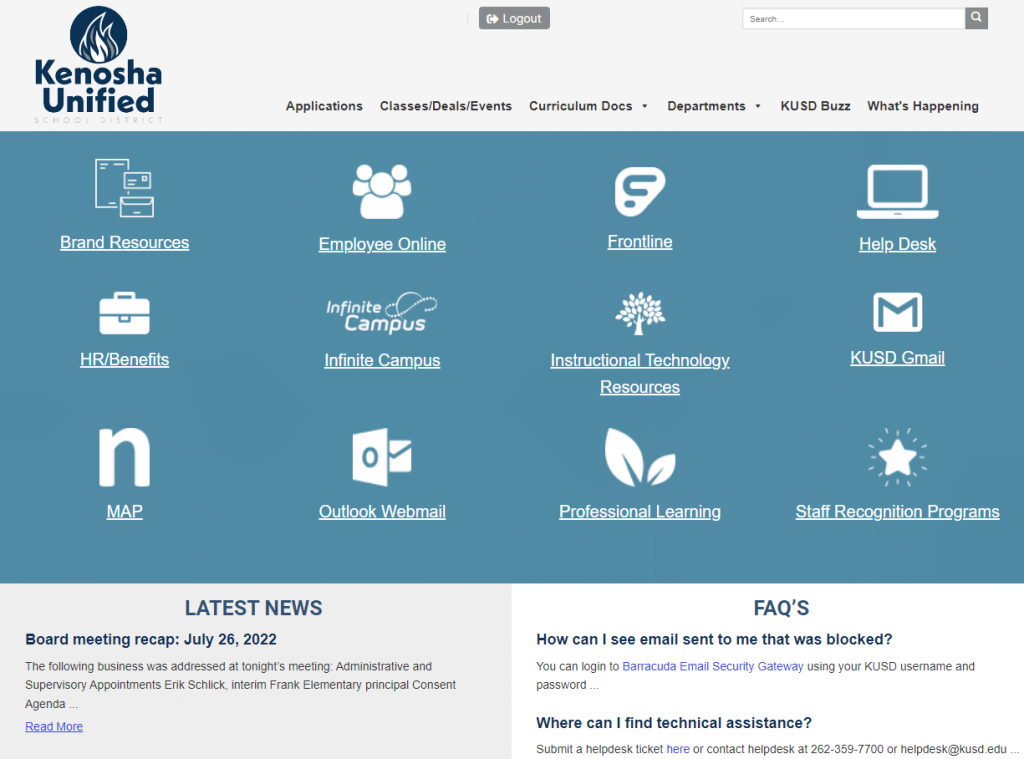 Please ensure to familiarize yourself with the following information. You will find all of these linked on the District Website and the Staff Intranet page:
Employee Handbook

Your Paycheck: Employee Online

Your Benefits

Your Email: KUSD Outlook and Gmail (yes, you have two email addresses)

Frontline: Absence tracking, Substitute assignments, Professional Learning, Evaluations

Employee Assistance Program

Instructional Technology Resources

Help Desk
You will have additional training on the above information assigned to you through the Vector Solutions Platform. You will need your KUSD Employee Number to log in.